First Listen: Nola Boxer Loudspeaker
Neil Gader, February 5th, 2010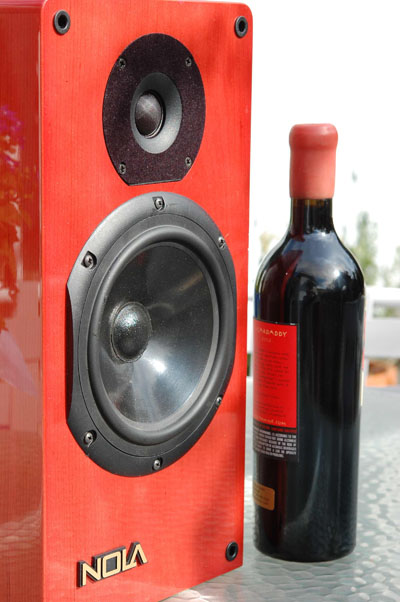 Contrary to urban-audiophile legend, I don't get to keep every component that strikes my fancy. Manufacturers and distributors keep close tabs on their precious gems and tend to come a-calling rather quickly (sometimes too quickly) after the review is published. Fair enough -- business is business. This is all a way of saying that the superb Magico V2 loudspeaker has shipped out. However there is no better cure for taking one's mind off a loss of this scope than the appearance of an exciting new speaker. First things first. The Nola Boxer is no $18k floorstanding Magico V2, nor was it meant to be. It's a modest, blue collar two-way compact, roughly fifteen inches tall in a bass reflex enclosure with a rear firing port. Totally non-descript visually. It incorporates a low-mass 6½-inch bass/midrange driver with a laminated pulp cone. The high frequency driver is a high-resolution silk dome tweeter. Sensitivity is 90dB and its nominal impedance is 8 ohms.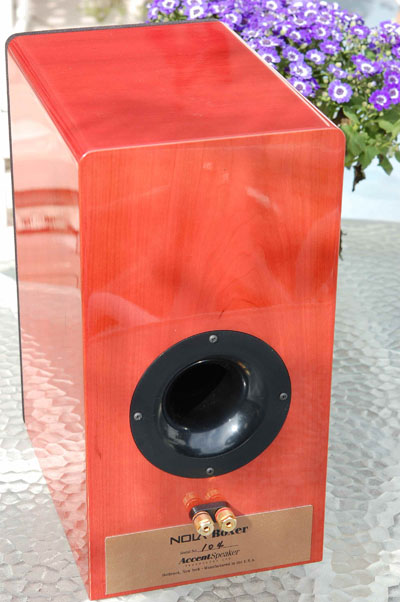 But my oh my does this Boxer play music. Bass is solid and tight and surprisingly extended in my room. Enough to convey orchestral-style weight, soundstage cues and immersion. It's also notable for what it doesn't do -- first and foremost it doesn't "come at you" like some mad Chuckie-style mini-monitors of the past. It has a forward, midrange weighted sound with lively presence but it doesn't veer treble-ward toward the agressively dry, thin or etchy. But the key thus far to what makes the Boxer so special at this early moment in my evaluations is the extent to which Nola president and chief designer Carl Marchisotto has transposed the qualities of his flagship dipole designs (like the four tower 1200 lb total Grand Reference IV.1) into such a petite box enclosure. Given Marchisotto's track record designing iconic dipole speakers for Dahlquist and Alon I probably shouldn't have been surprised but I was. It's not just the Boxer's even balance, it's the sense of spaciousness and ease in the way it reproduces acoustic space and dimension. The sound is open as if it had a backless cabinet. I still have a few more rounds to go with this Boxer and it might yet reveal a couple weaknesses -- but so far it's a knockout. nolaspeakers.com, $1500.