Women in Audio: Meet Marilyn Marchisotto of Nola Speakers
Posted: February 1, 2020
Author: Becky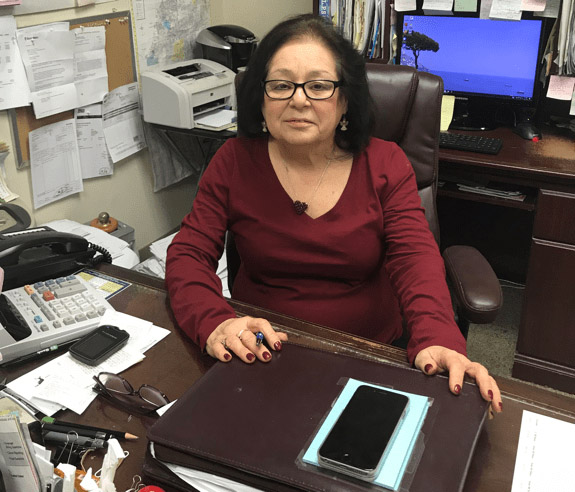 Thank you to Marilyn Marchisotto of Nola Speakers who was gracious enough to agree to be interviewed for our Women in Audio series. One of the first things she told me was, "It is a very challenging thing to get speakers to sound like live music or as close to live music as you can get. It's a chain, and the speakers are the last link in the chain. The quality [of a system] is only as good as the speakers' capability."

Marilyn and her husband, Carl, started Nola Speakers about 16 years ago. Today, it is known for some of the best high-end speakers in the world. She is Executive Vice President of the company, and her journey from a career as an elementary school teacher to her current role will sound familiar to many audio wives.

Her love for the business is deeply rooted in her love for music. Marilyn said, "I've always had an affinity for music and loved music. That's really my background before Carl and I got into this business. I was a singer in a lot of shows all through my school years and still sing for my own pleasure. I sing in my church choir to this day."

Introduction to High-end Audio

Like Marilyn, many of us were introduced to audio shows by some guy we liked or a husband. Carl and Marilyn met in college. After they were married, Carl became Vice President of Engineering for Dahlquist, and as part of his work, he went to audio shows to exhibit his new designs. Marilyn says her introduction to the audio business was attending shows with him and assisted him in communicating with reviewers, vendors, and customers.
These days, Marilyn still enjoys going to the shows, meeting people, and visiting with customers who have become friends over the years. "It's a fun kind of thing almost like show business. You go there and the show begins, and you have to be at your best. It's always challenging, but it's fun." Marilyn also enjoys traveling, meeting new people, and seeing new places. "It's a lot of different things that make this life enjoyable."

About Nola Speakers

It's been a journey of music for a long time. Marilyn says they started with Alon Speakers in 1992, and people knew them from that company. NOLA speakers are made in their factory in Long Island, NY, and the company has about 10 employees.

"We go out of our way to get the best parts we can whether they come from a European manufacturer or from the U.S., as certain things are made better in the U.S. than overseas," Marilyn said, adding that they do get special drivers from Europe. "It's a challenge to listen to all of these components, but that's what Carl does. He's a genius at finding the best components and being able to integrate them for a cohesive sound. All our speakers are built by hand. Our Nola line starts at $2,500 for a pair of Boxer bookshelf speakers, which are generally in stock. Our Reference speaker line is custom ordered and they start at $24,000 a pair."

Marilyn says it can take a few months to get the larger Reference models once the order is placed.

Role with the Company

Although speaker design is mostly Carl's role, Marilyn collaborates and shares her opinions when they are testing a new speaker. In fact, she does most everything at the company outside of the actual speaker design. "I really have a lot of roles. It's interesting, and I like it because there are so many projects. It's not just sitting in one spot doing office work."

Some of those tasks include handling the company's financial details, transportation, shipping, and customer support. But as you can imagine, a lot of her time also goes to getting things ready for audio shows. For example, Marilyn handles all of the show details for shipping, transportation and set up. "I am involved in pretty much everything".

And, she also spends a good bit of her time on the phone talking to dealers and customers.

I could tell from our conversation, that Marilyn is definitely a people person, so I wasn't surprised when she told me that talking to customers and dealers on the phone is part of her role that she really enjoys. "I enjoy helping people with their problems. A lot of people call if they have our speakers and they need some advice on where to place them and how to wire them. Over the years I've learned a lot about that."

Although they have their separate roles, Marilyn says Nola Speakers is something that she and Carl operate together. "Fortunately," she says, "we like to work together. We see each other 24 hours a day."

Challenges of Owning a Speaker Company

There are over 250 companies that make and sell loudspeakers. Marilyn says that every once in a while, another one pops up that she had not heard of before. Our speakers are distinguished by the reaction of many listeners who feel that they sound very much like live music.

There are some other challenges with speakers that people don't always think about, however. One of the fundamental challenges that she says might not be obvious to people is, "Speakers are more critical than other components because they have to convert an electrical signal into sound, whereas electronic components only have to amplify that same signal. This is why speakers are called transducers as they convert one form of energy into another." While many people think they can keep speakers for 20 years and upgrade other equipment, she says the better upgrade is to purchase better speakers.

Another challenge with speakers is that they have to interact with the room in which they are placed. Electronic components do not have the problem of interaction with the room.

Marilyn explains, "Speakers have to be put in certain places as they interact with the room. Where you place them in the room - if you put them on a long wall or a short wall, etc. - that can produce very different results."

The third challenge for speaker manufacturers that Marilyn identified is that often the manufacturer has little control over how dealers set up their products. "Room placement or how many other speakers are in the same room, wires, amplification, and sources all affect the sound of the speaker."

Listening to Music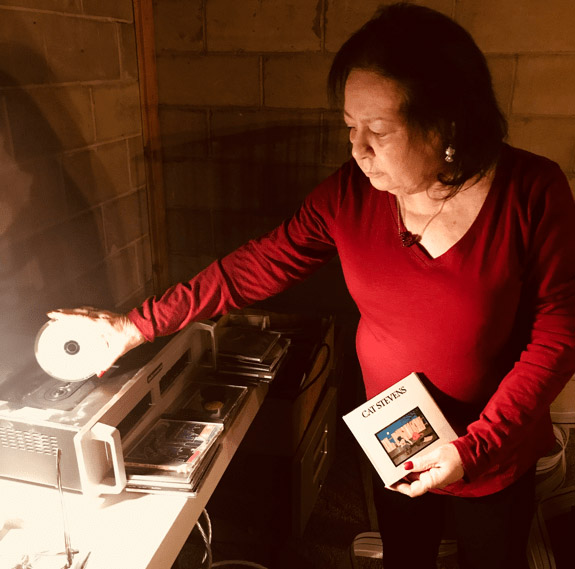 The last question I usually ask in an interview is what type of music do you listen to? Marilyn says in their home listening room or when they are testing out a speaker, they are usually listening to classical, jazz, rock and film adding, "That's why you get into this, your love of music!"

Note: You can find more of our "Women in Audio" interviews here. And, feel free to let me know who you would like to see profiled.