The Jimmy Awards for CES 2010
Jim Saxon, jims@soundstagenetwork.com April 2010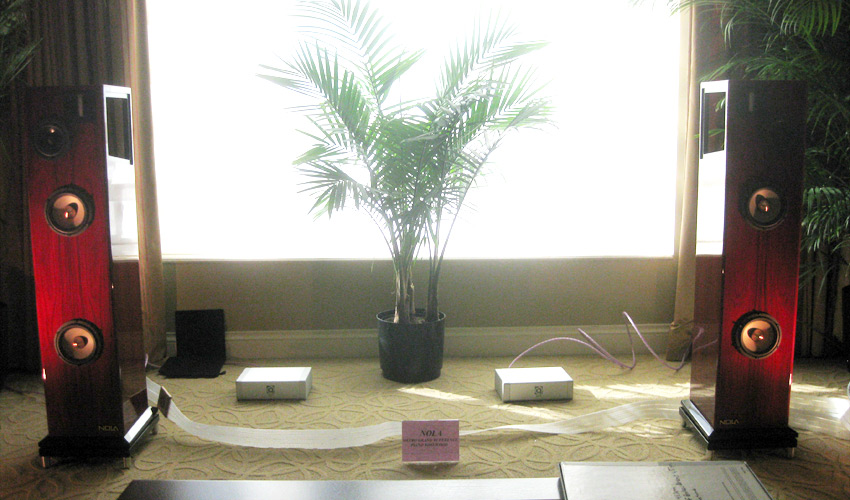 1. And now, the envelope please: The Best Sound at the Show Jimmy Award goes to . . . Audio Research? Yes, in a way. Thatís because their fabulous Reference 5 preamplifier ($10,000), fantastic Reference CD8 CD player ($10,000), and first-class Reference 210 monaural amplifiers ($20,000/pair) were in the employ of legendary loudspeaker designer Carl Marchisotto, in the Accent Speaker Technology room. There, the new Nola Metro Grand Reference ($22,000/pair) produced a sound to stir the hearts of angels. In mundane terms, the systemís airiness, truth of timbre, and dimensionality provided a musical anodyne worthy of the River Lethe. The system even breezed through the MK Torture test, which subverted many a demo. Is it coincidence that the Metro Grand Reference uses a ribbon tweeter? As far as Iím concerned, only ribbons can do treble with any semblance of reality -- and the Metroís champion alnico midrange driver is another ingredient of the speakerís higher resolution. Yet another crafty design feature is the use of a separate chamber for each of the two bass drivers. Such isolation not only keeps the bass taut and tuneful, it also negates midrange colorations. Attesting to Don Carloís acuity in exhibiting at shows, the sweet spot in the Nola room was in the nearfield. A result of all this expertise was that the Nola setup was the only one I heard that had no obvious need of room treatments or frequency correction. The Nola Metro Grand Reference room deserves the highest Jimmy Award: Best Sound at the Show.