POSITIVE FEEDBACK ONLINE - ISSUE 25



HE 2006 - Los Angeles
---
HE 2006 - Part 1
by Dave and Carol Clark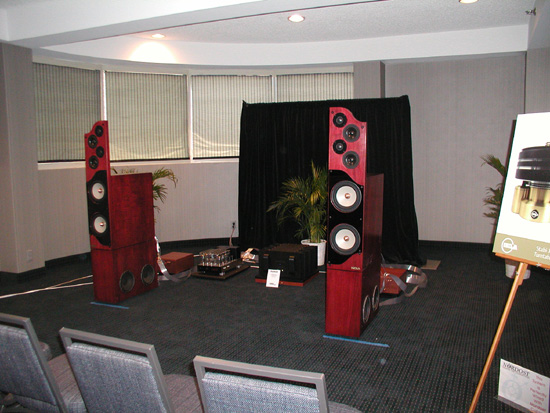 The Pegasus Reference Xtreme loudspeakers from Nola... really good stuff.
---
The Show of Shows: Home Entertainment Show 2006 in Los Angeles
by Robert H. Levi

It was as good as it gets! After lackluster events in NY and San Francisco, the HE 2006 Show was a blockbuster for audiophiles across the board! There were four floors of goodies with nary a clunker to be found. With great gear, mountains of software, and tons of accessories, all was presented in good taste with many pretty good to mostly fabulous sounding rooms as well. This was truly audiophile heaven and a buyer's paradise. LA's finest dealers were present and the entire world's choicest equipment was energetically demonstrated. If you were anywhere near LA this weekend and did not attend, you screwed up.

...

Last but far from least was the Nola Room at Elite Audio Video and TheMusic.com. The exquisite Nola Pegasus Reference Xtreme loudspeakers ($55,000) were powered by the Antique Sound Labs Hurricanes and Plinius amplifiers. The Kuzma Straightline tonearm and cartridge sounded lovely on the Kuzma turntable. Lector CD players were also featured. The sound was robust and smooth. Center fill was excellent and imaging first rate. I'm always surprised at the great bass on these speakers and the way it blends seamlessly to the mids. Hannl record cleaners were also on display. Scot Markwell continues to bring great gear to the audiophile.

Yes, this was the Show of Shows! There were lots more to see and others will report. By the way, rumors are the next HE show will be in Chicago. You heard it here first. See you there!
---
Home Entertainment Show - 2006 in Los Angeles
by Steve Lefkowicz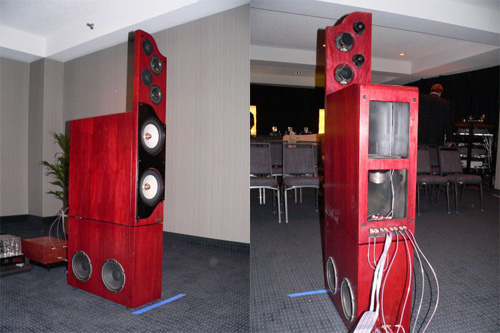 Here are the big Nola Pegasus Reference Xtreme speakers driven by Antique Sound Labs Amps. As always, the Nola room sounded darn nice. In other shows I've been to, Nola speakers driven by deHavilland electronics usually had the best sound of the show. They continued that trend here.