---
AXPONA 2018
Show Wrapup
April 13-15, 2018 · Chicago IL
---
New Contender S3 gets rave reception at Axpona 2018

Most Significant Product Introduction: Nola Contender S3
"Carl Marchisotto demonstrated the Nola Contender S3 ($6900), a tall (44") but narrow (8") floorstander. In addition to a new silk dome tweeter, the Contender S3 sports two 6½" woofers, each situated in a separate chamber with its own double flared port, the goal being to eliminate any interaction between the two drivers. The upper woofer is ported to the rear and the lower one to the floor; the two sub-enclosures are tuned to different frequencies, which is said to smooth in-room bass response. Marchisotto feels that his design gives the speaker the coherency of a two-way with the bass extension of a three-way. Frequency response is given as 30 to 28,000Hz. Marchisotto played the Reference Recordings version of Rachmaninoff's Symphonic Dances and the sound was impressively well balanced from top to bottom, without any sense of strain"
---
JA reports: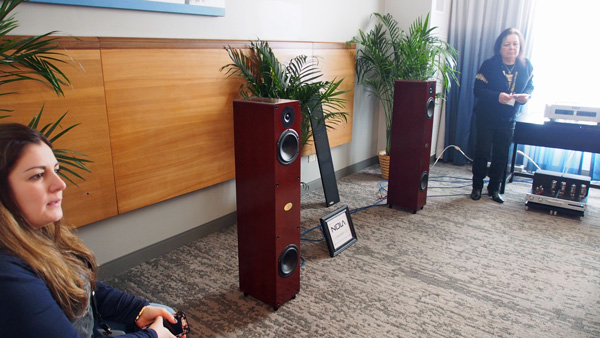 "Long Island's Nola was showing the new Contender S3 3-way tower speakers ($6900/pair), wired with Nola's Blue Thunder cable from a VAC Sigma 170i IQ amplifier, with source a no-longer-available Audio Research CD8 and interconnects and AC cables all Nordost Odin. The sound on the Reference Recordings Rachmaninoff Symphonic Dances was larger than I was expecting from these relatively small speakers, with good large-scale dynamics from the two 6½" woofers. There was also excellent resolution of low-level detail, like the interplay between the oboe, clarinet, flute, and saxophone in the Rachmaninoff's second section."
---
Nola Contender S3 with VAC- Outstanding value and some of the best sound at the show!!! Nola Contenders are under $7K !!!!
Its a Steal. Sounds great with the VAC Integrated."
---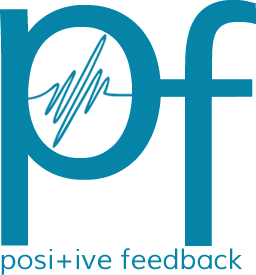 "Carl and Marilyn Marchisotto of NOLA brought the new $6900 Contender S3 speakers to the Chicago Show. The latest Contender S3 features redesigned bass drivers and new silk dome tweeter as well as Mundorf Oil capacitors and Nordost internal mono-filament silver wiring. This year Carl opted for VAC's new 85 WPC Sigma 170i integrated amplifier-instead of his staple ARC Reference 75 amplifier -to drive the Contenders. I have always slightly preferred the VAC/NOLA to the ARC/NOLA combo at some shows. Like all NOLA speakers , the Contender S3 has very good low end as well as being very dynamic and transparent. (Yes sometimes Carl plays his system too loud)"
---