---
T.H.E. Show, Newport Beach, CA 2011
---

Robert Harley on THE Show Newport Beach Highlights
Posted by: Robert Harley at 6:06 pm, June 8th, 2011
Two rooms stood out for good sound without an astronomical price tag. The first was the Nola Contender loudspeaker ($3400) driven by a PrimaLuna PA-1 integrated amplifier ($2995). The system sounded remarkably refined, detailed, dynamic, and uncolored.
Best Value
Upscale Audio: PrimaLuna/Nola
---

Alan Taffel on THE Show Newport Beach
Posted by: Alan Taffel at 12:12 pm, June 11th, 2011
Some speakers seem to sound good no matter when or in what system you hear them. The TAD Reference 1, for example, has long been regarded as one such speaker, and TSNB was no exception. Other models now establishing this reputation include ... Nola's Contender, .... I have yet to hear any of these relative newcomers sound bad, and in SoCal they once again blew me away, ... the Nola for its resolution and remarkable bass extension considering its footprint and price. The latter, humming along with PrimaLuna electronics, offered the show's best affordable sonics.
---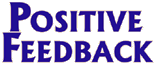 T.H.E. Show Newport 2011
text and photos by Steve Lefkowicz
Kevin Deal of Upscale Audio (Upland, CA) had two room showcasing Carl Marchisotto's Nola speakers. Nola is another brand where over the years, at every show I've been to, rooms using their speakers have always been amongst the best sounding at the show. This year was impressive, not just for the high quality sound, but for the fact that both rooms used relatively low priced gear to drive them.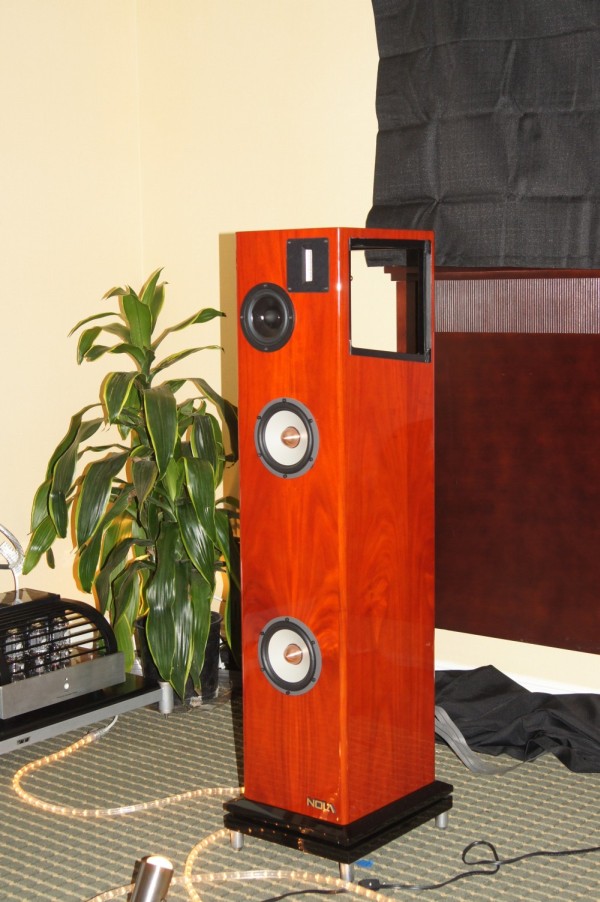 In one room, the $25,000 Metro Grand Reference was powered by Prima Luna tube gear to great effect. I thought the room would be way too small to show what these speakers could do, but sitting in a relatively near field setup, the sound was fine. Prima Luna has a rep for excellent sound at good prices, and as this was my first experience hearing them, I was certainly impressed.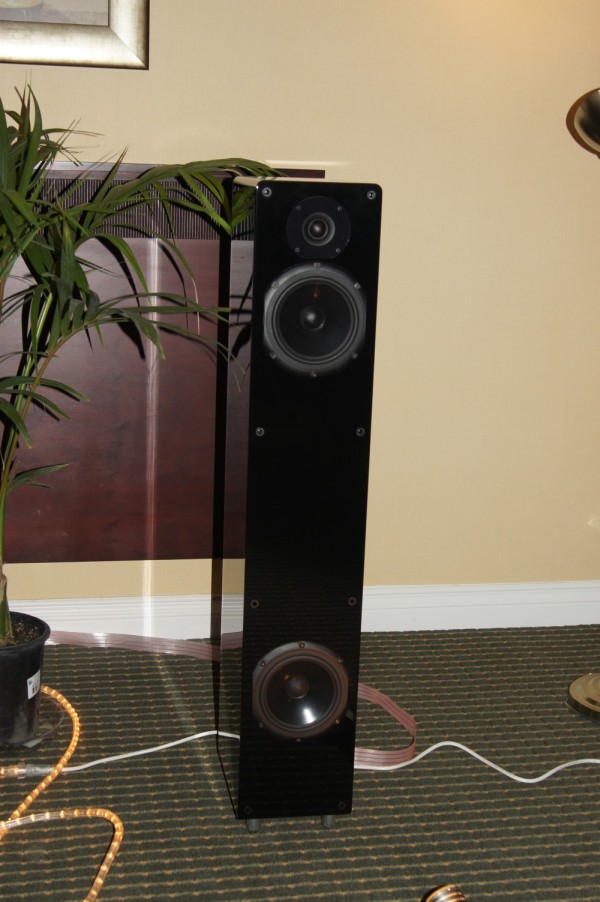 In their other room, the Nola Contender ($3400) powered by Mystere tube electronics was showing that you don't have to spend big bucks for quality sound. Though the Metro Grands were clearly superior, I was more impressed by what the Contenders could do for about 14% of the cost. The Mystere electronics looked beautiful (sorry, no photo) and from both a sound and appearance standpoint seemed downright bargain-priced. I hope to try some of their products out someday.
---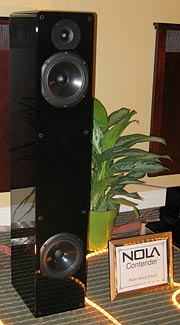 The Nola Contender speakers ($3400 per pair) were making some serious big and solid powerful sound considering their slim size. The soft dome tweeter was smooth and this three-way unit was really impressing me. The lower woofer has its own separate internal enclosure per se. Seriously, if you get chance then by all means go hear these and be ready for a nice surprise.

---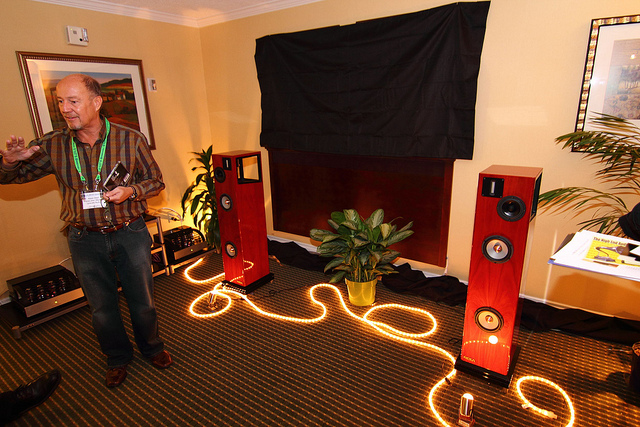 Upscale Audio, PrimaLuna, Nola Metro Grand Reference Room.
I remember the PrimaLuna electronics when just starting out. They were great for the price and solid performers, but they have gone through some serious evolution over the years because the sound was gorgeous. The beautiful Nola speakers were no doubt doing their part in this system, which was wisely judged in terms of speaker size vs. room size.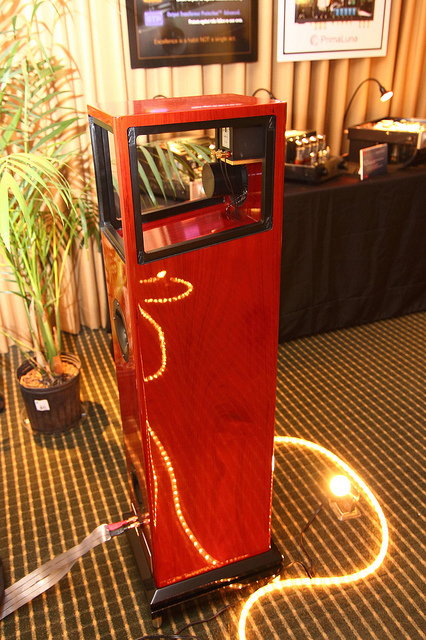 Immaculate Nola speakers showing off its open-baffle top end.
---

T.H.E. Show - Newport - 2011
Posted by Michael Jude Galvin on June 6, 2011 at 10:00am
Large-scale dynamics from the slim 3-way Nola Contender and PrimaLuna amplification. Initial impression of the Nola was WOW, a genuine bargain at $3400.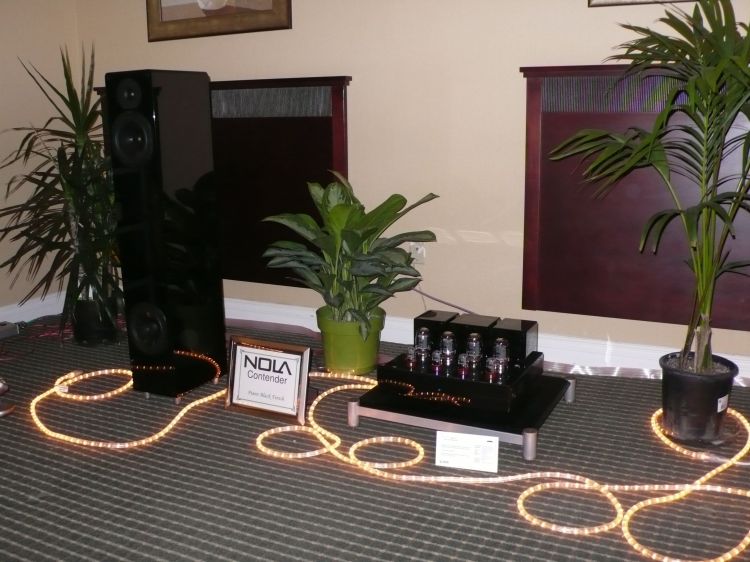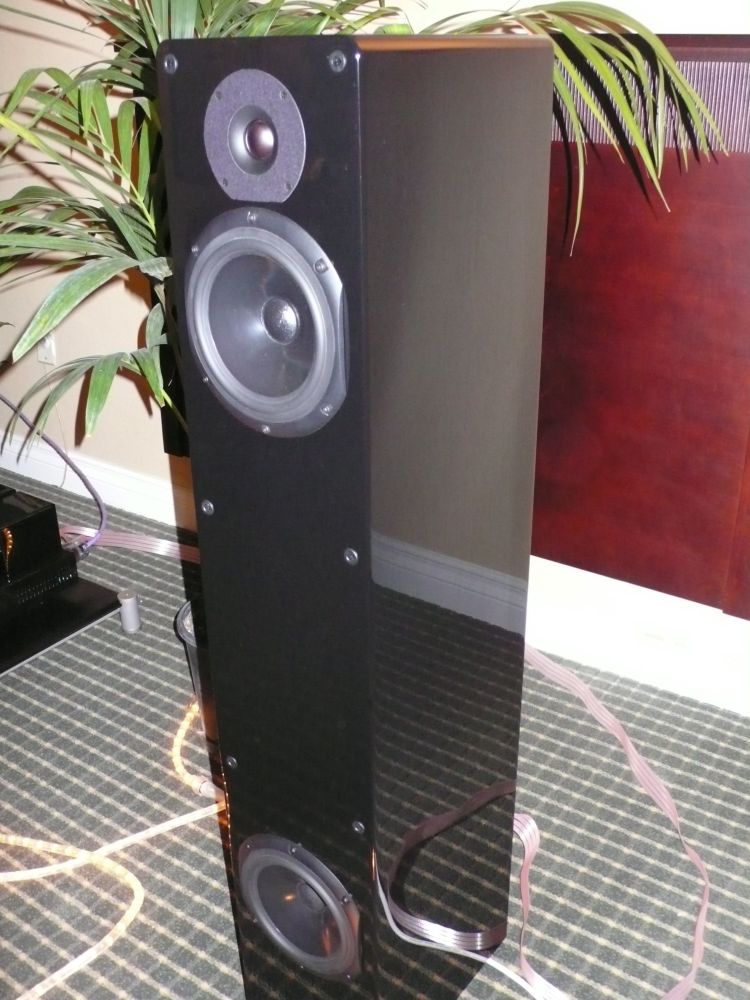 The impressive looking and sounding Nola Metro Grand ($25,000), featuring an open-baffle midrange and tweeter, said to reduce coloration. Amplification courtesy of PrimaLuna.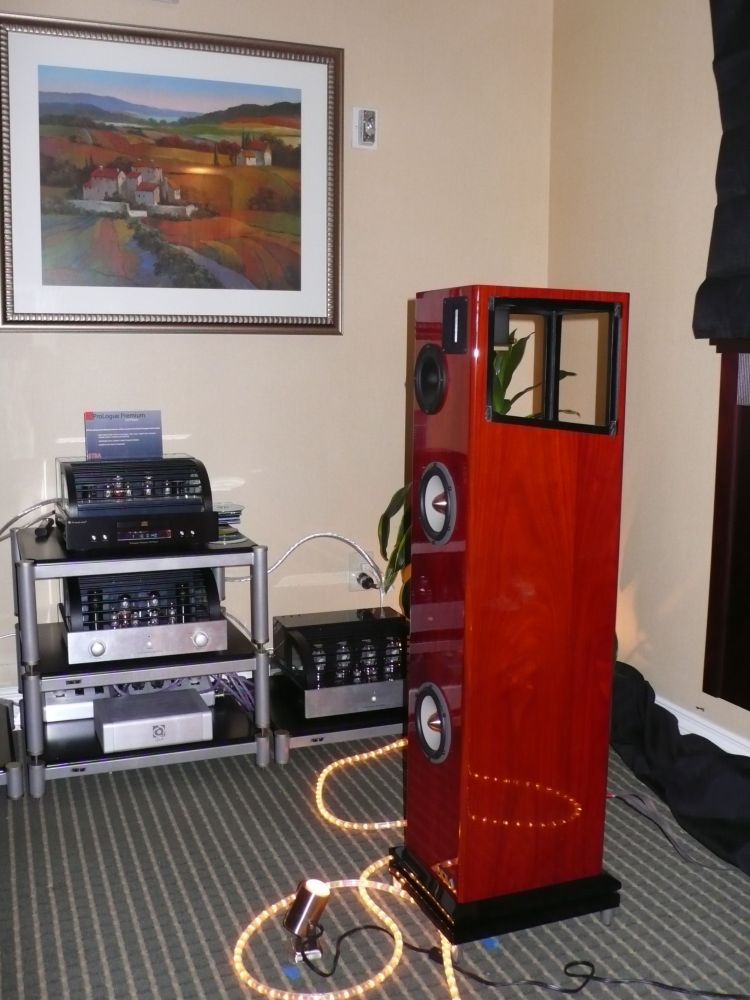 ---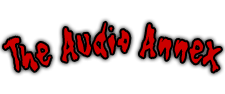 Posted by: Razz
Sunday, June 05, 2011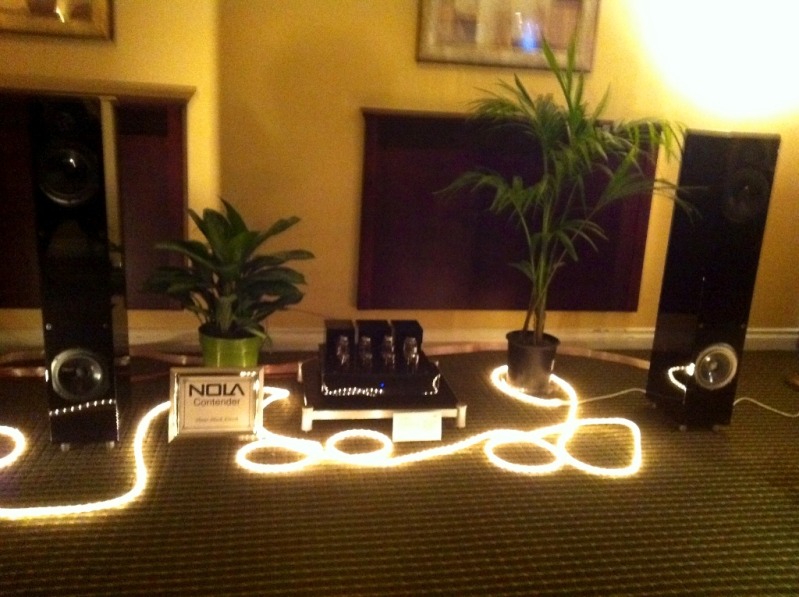 Nola Contender: Huge low end, impressive all around. At $3,500 it blew away AUDITIONS from 20k speakers...easy.