---
Rocky Mountain Audio Fest 2011
---

RMAF 2011 Show Report
Nola Baby Grand Reference Series II
Posted Oct 20, 2011
By John Atkinson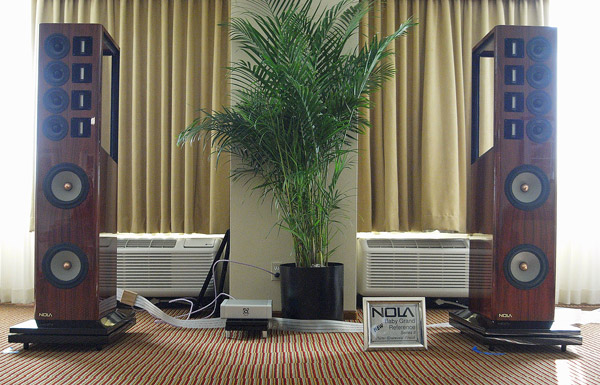 A large name for a large loudspeaker, Nola's Baby Grand Reference Series II, which combines four Raven ribbon tweeters with two 9" magnesium-cone woofers and four proprietary 4.5" midrange units, was being demonstrated with Audio Research Reference 250 amplifiers and front-end, Nordost cables, a QX4 system conditioner, and a Silver Circle Pure Power One 5.5 AC isolation transformer. Like many rooms at this year's RMAF, a Billie Holiday track was playing when I went into the Nola exhibit -- in this case, "Lover, Come Back to Me" -- and even in mono, the sound was immersive. The Show speakers had an attractive piano-gloss rosewood finish and they featured the 3.5-way Unison Xtreme Crossover System, implemented on three separate boards and integrated into the speakers themselves. The speaker's price of $55,000/pair will be maintained until the New Year, when they will rise to $59,000/pair.
---

Chris Martens' Best in Show
Best Sound (cost no object)
Nola's Baby Grand Reference II speaker is a superb design now made even better, yielding spectacularly 3D sound, with ARC electronics.
---
Confessions Of A Part-Time Audiophile
RMAF 2011: Nola, ARC
Posted Oct 19, 2011
By Socrates7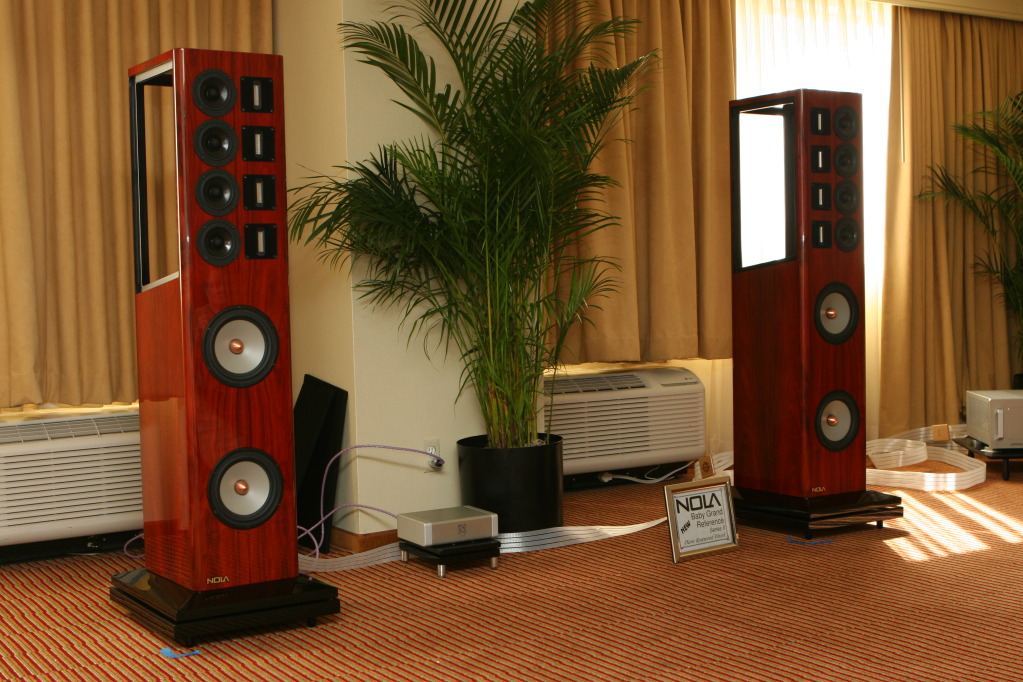 The Nola Baby Grand Reference, powered by an all-Audio Research front end. I think those were Nordost Odin cables.
This room had very nice sound, but it was loud, the doors were open, and that sound was continuously shared with the entire floor. Heard them as soon as the elevator doors opened. Heard them until the elevator doors closed. To say that they can fill a room with sound would be a rather profound understatement. They can fill a house. And probably an entire neighborhood. Having a party? These are the speakers you want to have. The sound is big, tactile, clear and extended -- a neat trick, given hotel show-room conditions.
---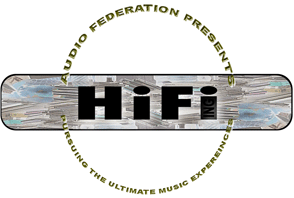 Audio Federation
RMAF 2011 - Wrap-up
Posted Oct 21, 2011
By Mike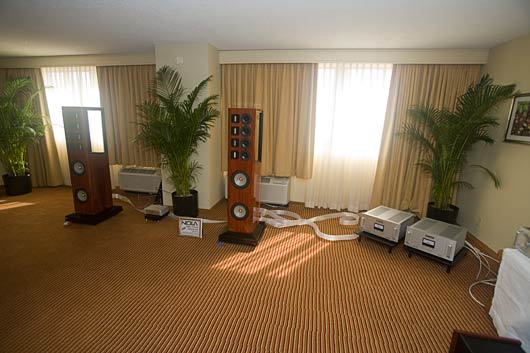 Best of Show
In the large scale system category the Nola room seemed to be the best of the bunch. They play difficult music and are always palatable, if not as engaging as one [well, me] might want. They are here every year with this setup.
---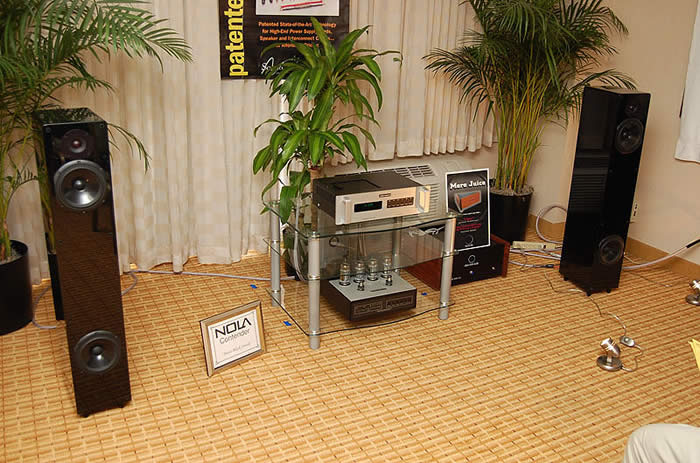 New Nola Contender - $3,400
Not their signature open baffle design, but good sounding none the less. We've reviewed several of Carl Marchisotto's designs and have loved them all. Carl has offered this one to us. We're looking forward to telling you about it.
---
RMAF 2011: Jonathan Valin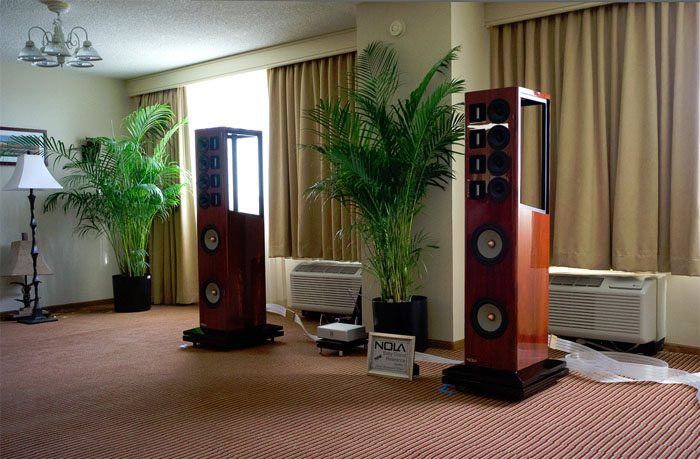 Photograph by Jonathan Valin
---
ELECTRONIC HOUSE
Nola Baby Grand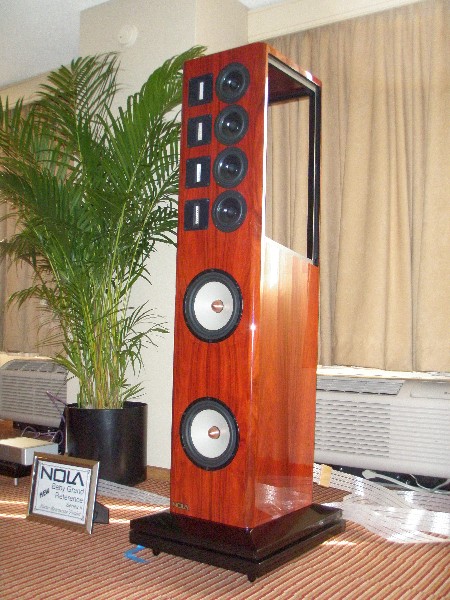 These NOLA Baby Grand Reference Series II speakers were anything but babyish. At $59,000 a pair, they'll force you to decide between sending your baby to college or reveling in their sonic glory. The show attendees were pretty much speechless during the demo.