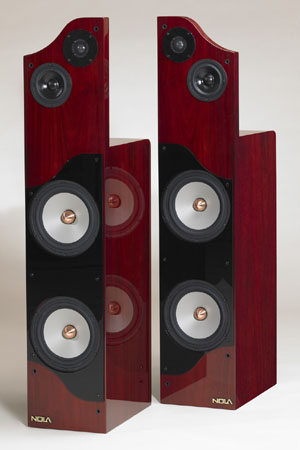 The Viper Reference series III replaces the Viper Reference II. The series III provides further improved performance for the Viper Reference.
A new 110mm Alnico magnet mid range driver has been developed for the series III. The moving mass of this driver has been reduced to about 4 grams. In addition, a new phase plug has been implemented to reduce resonance and improve dispersion.
Contrast this with other brands of speakers that use 170mm midrange drivers with 16 grams of moving mass! Although a large magnet can help to start these heavy drivers, once moving, the inertia of their mass prevents them from stopping quickly. This is a four times reduction in mass and relates to improved transient response, transparency, openness and natural dynamic response. Coupled with our open baffle technology, the midrange of the series III attains a new high in fidelity and natural sound. Despite its small size, our proprietary technology allows this small midrange driver in the series III to blend seamlessly to provide coherent sound. This driver is a custom design for us only and is produced by the finest of European manufacturers.
The external crossover module has also been upgraded. We have developed a new circuit that provides for a monotonic decay of the drivers across the range. This technique provides for increased depth, transparency and a tighter bass response. The soundstage is more open as well with better low-level resolution and more coherent harmonic structures. For maximum performance we recommend our IP-1 ball bearing isolation platform under the crossover. Nordost mono-filament silver jumpers are provided to connect the crossover to the speakers.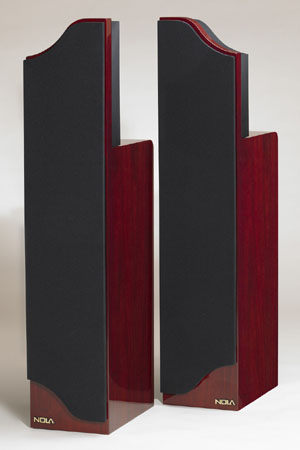 Both the midrange and tweeter operate as open baffle dipoles. The dipole dome tweeter utilizes twin Alnico ring magnets for lowest distortion and fastest response with a natural high frequency reproduction free of hardness. The twin magnesium 220mm cast frame woofers operate with perfect piston operation to ten times beyond the crossover frequency. Each woofer is in a separate sealed chamber. The volume of each chamber is different in order to smooth the in-room bass response. The result is accurate bass with both subtlety and power.
The Viper Reference III continues to break new ground in providing a true reference grade loudspeaker with both a reasonable price and a modest footprint.
Click here for connection and setup instructions.

Specifications

Response: 25 Hz to 30,000 Hz
Low Frequency: Twin cast magnesium 220mm bass drivers, sealed system
Mid Frequency: 110mm tri-laminate cone with Alnico magnet and phase plug
High Frequency: 25mm dipole dome with twin Alnico ring magnets

Impedance: 8 ohm nominal / 4 ohm minimum
Crossover: External bi-wire
Sensitivity: 88dB
Dimensions: 46"H x 10"W x 15"D
Finish: True Piano Rosewood standard, others optional


Specifications subject to change without notice.

Link to this page